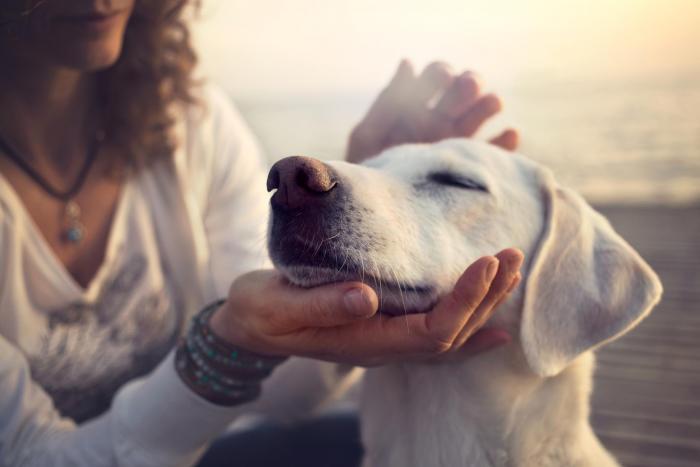 MBio Animal Behaviour and Welfare
1 opinión
Great university experience, I had my ups and downs, Lincoln is a nice place and all was simply good.
Master
En Lincoln (England)
Descripción
Tipología

Master

Lugar

Lincoln (England)
Duración

4

Inicio

Fechas disponibles
Are you interested in animal Behaviour studies? Do you want to study at one of the best universities? Then this Master's degree is for you.
Emagister recently added to its educational catalogue the MBio Animal Behaviour and Welfare programme endorsed by University of Lincoln.

The scientific study of animal behaviour and welfare allows us to comprehend why animals behave in the way that they do. It also helps us learn how best to respond to the challenges that animals face when living in captive and wild environments.

This degree employs a multi-disciplinary, research-driven approach to the study of animal behaviour and welfare. The course is designed to help students work, for example, with insects, reptiles, birds and mammals. This MBio programme includes an additional research-intensive final year, which can lead to further research and employment opportunities.
The range of specialist facilities available includes aquatic and reptile facilities, an insectary, and a bioacoustics laboratory.

There are two residential field trips in the UK, so students can study animals in the wild. In this UK based field trips, the University will cover the costs of transport, accommodation and meals at the field site.

There is also an overseas field trip available in your third year as part of the optional 'Overseas Field Course' module. This allows students to observe and study the behaviour of animals in their natural habitat. Further details can be found in the Features section.

Define your career today! Contact University of Lincoln through Emagister.co.uk for more information about this programme!
Información importante
¿Esta formación es para mi?: Graduates have gone on to work in both practical and research roles that involve the management, welfare, training, and conservation of companion, farm, and wild animals.


Requisitos: GCE Advanced Levels: ABB, to include a grade B in Biology. Practical elements must be passed. International Baccalaureate: 32 points overall to include Higher Level grade 5 in Biology. BTEC Extended Diploma in Animal Management/Applied Science*: Distinction, Distinction, Merit.
Sedes y fechas disponibles
Lincoln (Lincolnshire)
Ver mapa
comienzo
Fechas disponibles
Inscripciones abiertas
Opiniones
Katie
Sobre el curso:
Great university experience, I had my ups and downs, Lincoln is a nice place and all was simply good.
Curso realizado:
Julio 2020
¿Recomendarías este centro?:
sí
Materias
Animal Behaviour

Management

Approach

Biology

Ecology

Genetics

University

Professor Training

Health

Animal

Disease

Professional

Biosciences

Population

Welfare

Behavioural
Temario
First Year
Animal Management (Core)
Cell Biology (Core)
Comparative Form and Function in Animals (Core)
Ecology (Core)
Genetics (Core)
Introduction to Animal Behaviour and Welfare (Core)
Research Methods for Life Scientists 1 (Core)
Vertebrate Physiology (Core)
Second Year
Animal Behaviour (Core)
Animal Health and Disease (Core)
Animal Nutrition (Core)
Animal Protection (Core)
Conservation Biology (Core)
Evolution (Option)
Immunology (Option)
Invertebrate Zoology (Option)
Reproduction and Development (Option)
Research Methods for Life Scientists 2 (Core)
Vertebrate Zoology (Option)
Third Year
Animal Cognition (Core)
Animal Population Genetics (Option)
Animal Welfare Science (Core)
Behavioural Ecology (Core)
Control of Animal Disease (Option)
Current Issues in Life Sciences (Option)
Genetics & Bioethics (Option)
Integrative Ecology (Option)
Life Sciences Research Project (Core)
Overseas Field Course (Option)
Palaeobiology (Option)
Veterinary Parasitology (Option)
Master's Level
Professional and Research Skills in Biosciences A (Core)
Professional and Research Skills in Biosciences B (Core)
Fourth Year
MBio Research project (Core)
MBio Research techniques (Core)
Información adicional
Full-time - International - £15,900 per level

Part-time - UK/EU - £77.00 per credit point
MBio Animal Behaviour and Welfare