EYFS – Early Years Foundation Stage Teaching Assistant Diploma
*Precio estimado
Importe original en GBP:
£ 425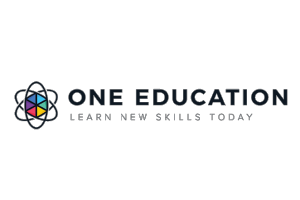 Descripción
Tipología

Curso

Nivel

Intermediate

Metodología

Online

Duración

1
Inicio

Fechas disponibles

Servicio de consultas

Sí

Clases virtuales

Sí
Gain the comprehensive insight into working with children in an educational setting based on the Early Years Foundation Stage (EYFS) curriculum with our best-selling course.
If you've always wanted to be teaching kids from birth to 5 years old, but don't know where to start, then this EYFS – Early Years Foundation Stage Teaching Assistant Diploma course is just for you!
Understanding the leading principles of the EYFS and the fundamental skills related to EYFS is the core benefit of this course.
This course will introduce you to the topics discussing the motives behind EYFS Framework and the characteristics of active learning.
Moreover, a variety of topics includes in the course related to early year's education, including tips on how to develop your curriculum.
To sum up, this course will be ideal for you to discover what it takes to be an Early years teacher.
Materias
Early Years

Teaching Assistant

Teaching

Learning and Development

Education

Childhood Development

Early Childhood

Childhood Education

Education Importan

Childhood Teacher
Temario
COURSE CURRICULUM

Module 1: Introduction to EYFS Teaching and Early Years of Childhood
Development
The Importance of Education in Early Childhood
Why is Education Important?
Key Benefits of Early Childhood Education
The Importance of Parent Involvement in Early Childhood Education
How Education Affects Early Childhood Development
Qualities of a Good Early Childhood Teacher
Module 2: Working as an EYFS Teacher
The Role of the Early Years Teacher
Working with Young Children
Teaching Kids Life Skills at an Early Age
Teach Preschool Kids to Count
Set Up a Reward System for Children
Teach New Skills by Acting out Scenes
Teach Kids About Their Feelings
Teach Self-Care Skills to Children with Special Needs
Teach Your Kids Time Management Skills
Requirements, Qualifications and Useful Skills
Module 3: Understanding the EYFS Framework
The Early Years Framework
Understanding the EYFS Framework
A Fair and Flexible Framework
Regulation of Learning and Development
Module 4: Promoting Learning and Development
The Learning and Development Requirements
The Early Learning Goals
The Characteristics of Effective Learning
Module 5: Curriculum for EYFS Teaching
The EYFS Curriculum Design
Learning and Teaching Through Play
Playful Learning and Playful Teaching
Module 6: Methods for EYFS Teaching
Teaching Methods
Strategies for 21st Century Early Childhood Teachers
Creating an Enabling Environment
Innovative Ideas to Make Your Teaching Methods More Effective
Module 7: Working with Children Having Special Education Needs or Disabilities (SEN/SEND)
Understand Constructivism in the Classroom and Know Your Role as a Teacher
SEN Code of Practice
Get an Understanding on SENCO
Classroom Management Strategies for Children with Special Needs
Physical Difficulties, Sensory Difficulties, Cognitive Impairments of Pupil
How to Deal with Pupils with Autism
Module 8: EYFS and Educational Philosophies and Exemptions to the EYFS
Montessori and the EYFS
The Montessori Approach
Exemptions from EYFS Learning and Development Requirements
Module 9: Promoting Child Welfare in the Early Years
Welfare Requirements Become Safeguarding and Welfare Requirements
Staffing Roles and Responsibilities
Module 10: Finding Work as an EYFS Teacher
Early Years Teacher
Teaching Jobs: Where to Find Them and When to Apply
How to write a Must-Read CV
How is the course assessed?
To successfully complete the course you must pass an automated, multiple-choice assessment. The assessment is delivered through our online learning platform. You will receive the results of your assessment immediately upon completion.
EYFS – Early Years Foundation Stage Teaching Assistant Diploma
*Precio estimado
Importe original en GBP:
£ 425